I'm reading
The Bonfire of the Vanities
at the moment, so it seemed like a good time to mention the unusual style icon that is Tom Wolfe.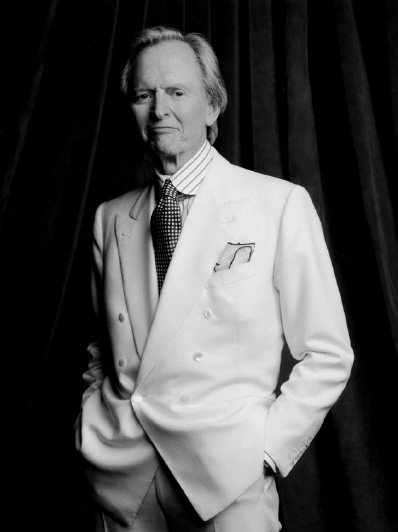 Wolfe adopted the white suit as his trademark after accidentally buying one too heavy for summer in the American South and deciding to wear it in winter. He enjoyed the attention that this attracted, and has worn only white suits ever since, albeit in a number of different styles, including this unusual 6x1 double-breasted.
If only wearing suits of one colour seems boring, Wolfe livens it up with a wide array of interesting shirts (such as the club-collared one in this photo), ties and pocket squares as well as, occasionally, two-tone shoes or a white homburg.